Grace Notes – April 26
IN THIS ISSUE…
– "On the Brink of Everything"
– Grace VBS
– Traditional In-Person Worship
– May/June Upper Rooms
– Common Grace Worship
– Cornerstones of Care Plant Sale
– Celebrating 2021 Graduates
– Center of Grace Thank You
– Youth Summer Missions
---
Scripture Readings for Sunday, May 2
New Testament: Acts 8:26-31
Gospel: Luke 24:28-35
Celebration of Holy Communion
---
 In-Person Worship
We are very excited to continue offering in-person worship through the spring! REGISTRATION IS NO LONGER REQUIRED!  We will gather with great care, aware that the virus is still with us. And we will continue to offer opportunities to worship online every single week because we know not everyone is ready to come back to group gatherings and we respect and support that as well.
Each week we offer in-person worship with guidelines: 
Traditional – 9:15 at our Ridgeview Campus – guidelines listed here
Common Grace – 10:45 am at the Ball Conference Center – info. here
There will be no nursery or childcare or Sunday school for children or adults. We hope to offer these services soon! In the meantime, we will have a "wiggle zone" where you can take your kids if they get restless, and worship bags will be available for kids of all ages. Whether you worship with us in-person or online, we are so grateful that you are a part of the Grace community!!!!
On-Line Worship
Pastor Nanette's Traditional Service at 9:15AM
Pastor Kyle's Common Grace Contemporary Service at 10:45AM 
Join us on Facebook, our website or YouTube as we stream at those times.  If you miss seeing us on Sunday, the sermons will be posted later on the Grace Website, YouTube, Facebook and our Grace App.
Additional Opportunities to Connect
Chat With Pastors Nanette and Kyle 
Tuesday afternoons at 3:00pm via Facebook
Virtual Coffee Talk With Pastor Kyle
Thursday afternoons from 4:00 to 5:15 via ZOOM Coffee Talk Zoom Meeting
For a Small Group Connection
Join Grace Groups!  Contact: Shawn Foreman sforeman@graceumc.church
---
May is around the corner and graduations will soon be happening! Please let us know here who your graduate is so we can celebrate with you. All graduates will be recognized in worship on June 13 and will be invited to share a meal.
---
Grace Youth Summer Mission Opportunities
Click here for more information and to register!
(Look for 2021 Summer Mission Opportunities)
---
Grace UMC Vacation Bible School
Neighborhood VBS is Back!
This summer we're turning up the volume to remind each kid that they can have confidence because of Jesus. When kids begin to see themselves the same way that Jesus sees them, then real confidence begins to take root and grow. Spend a  fun, memorable time teaching kids these foundational truths: they are known, they belong, and they can make a difference. Neighborhood VBS Kits are designed for preschool through preteen and will include everything you need to make a memorable experience for your neighborhood kids. Register by June 5 for your complete kit for 6 or 12 kids! Kits will be ready for you to host any time in July. Register online at http://bit.ly/gracevbs21 or email sguerrero@graceumc.church with any questions you might have.
---
MAY/JUNE UPPER ROOMS
The Upper Rooms for May/June are in and available at the church office.  If you would like one and are unable to pick yours up, please contact Pastor Cheryl and she will arrange to have one delivered to you.
---
One of our longtime mission partners is CORNERSTONES OF CARE.  Our Missions Committee and Alternative Gift Fair support them each year.  Here is another way we can provide support:
Visit cornerstonesofcare.org/plantsale
Orders may be placed through April 29.
---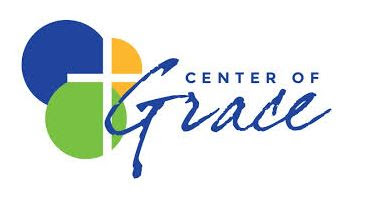 CENTER OF GRACE CLOTHES CLOSET 
The Center of Grace Clothes Closet is accepting spring and summer clothing, linens, and gently used children's toys.  We are also in need of gently used large and medium plastic storage containers with lids.  Please bring to the back of the Center on Mondays or Thursdays from 1-4 pm.
New Items Needed for HYGIENE KITS – Can You Help?
Deodorant for women and men
Liquid dish soap
Liquid laundry soap (24 load size)
You can bring them to the Center of Grace:
Monday thru Friday:  8:30 am – Noon and 1:00 – 4:00 pm
---
THANK YOU CENTER OF GRACE VOLUNTEERS!!!
A sincere and heartfelt thank you to each of you who has volunteered at the Center of Grace, particularly during this last challenging year!  Your compassion, commitment and love for our neighbors make the Center a special and safe place for so many in our community.  We literally could not do what we do without your presence, your prayers, and your financial support.  Thanks again from the bottom of our hearts:)