Grace Notes – April 5
IN THIS ISSUE…
– Extravaganza – Last Day!
– Easter Lilies 2021
– Traditional Worship Registration
– Youth Mission Trip Update
– Common Grace Worship
– Center of Grace Clothes Closet
– New Sermon Series
– Prayers for Grace
Last Day of Extravaganza – Donate Today!
Today is the LAST DAY for you to help us break the $90,000 mark in funds raised for missions this year.  It's not too late to be a part before we wrap up our Extravaganza season!  You can go to our secure online giving site, click 'one time gift,' and select 'Fund-the-Need' from the dropdown menu.  Thank you for your support!
Register for In-Person Worship
In-Person Worship and Celebration
We are very excited to continue offering in-person worship through the spring! As we gather, we will do so with great care, aware that the virus is still with us. And we will continue to offer opportunities to worship online every single week because we know not everyone is ready to come back to group gatherings and we respect and support that as well. If you feel comfortable, and would like to join us for in-person worship, please read below and register at the bottom of the page.
Each week we offer in-person worship with guidelines:
Traditional – 9:15 at our Ridgeview Campus – register below
Common Grace – 10:45 am at the Ball Conference Center – more info. here
There will be no nursery or childcare or Sunday school for children or adults. We hope to offer these services soon! In the meantime, we will have a "wiggle zone" where you can take your kids if they get restless, and worship bags will be available for kids of all ages. Whether you worship with us in-person or online, we are so grateful that you are a part of the Grace community!!!!
Register Here for In-Person Traditional Worship
Registration opens each Monday morning for worship the following Sunday.
April 11 – 9:15 a.m. Please click here to register and read worship guidelines.
NEW SERMON SERIES
Scripture Readings for Sunday, April 11
New Testament: Acts 4:32-35
Gospel: Mark 16:9-14
On-Line Worship
Pastor Nanette's Traditional Service at 9:15AM
Pastor Kyle's Common Grace Contemporary Service at 10:45AM 
Join us on Facebook, our website or YouTube as we stream at those times.  If you miss seeing us on Sunday, the sermons will be posted later on the Grace Website, YouTube, Facebook and our Grace App.
Additional Opportunities to Connect 
Chat With Pastors Nanette and Kyle 
Tuesday afternoons at 3:00pm via Facebook
Virtual Coffee Talk With Pastor Kyle Coffee Talk Zoom Meeting
Thursday afternoons from 4:00 to 5:15 via ZOOM
For a Small Group Connection
Join Grace Groups!  Contact: Shawn Foreman sforeman@graceumc.church
EASTER LILIES 2021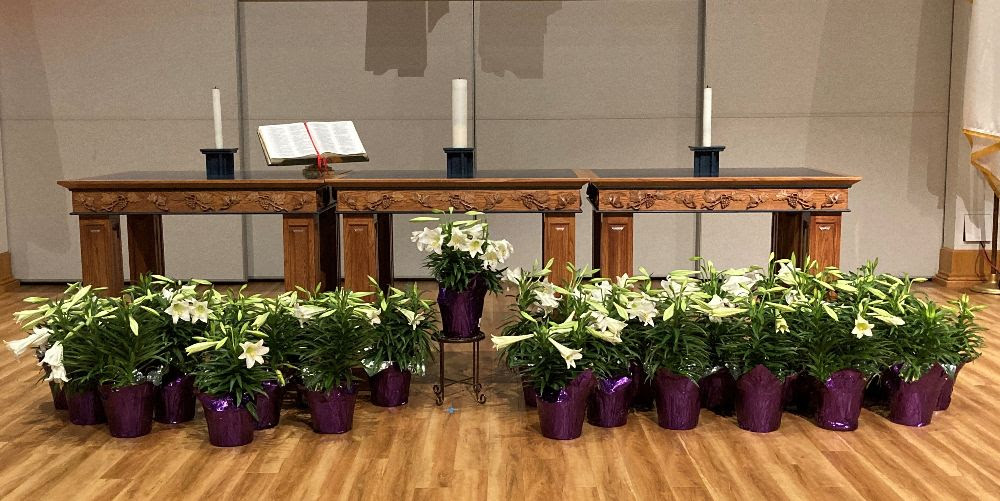 Easter lilies are available for pickup this week between 9 a.m. and 4 p.m. Please go to entrance #3 on the lower level (office entrance) and we will be happy to assist you.
Youth Mission Trips

After much prayer, conversation and deliberation, all traveling mission trips (Omaha, Costa Rica and Chicago) will be cancelled for Summer 2021, but we will continue to serve locally in the Kansas City area.  We will continue building our partnership and community development site in the Argentine neighborhood of Kansas City, KS. Spending a week with the Missional Journeys option, or three-days with the Stay at Home//Serve the City option, time in the neighborhood will allow you to have a deeper insight to the lives of millions of people living in the margins in the US. It will also foster a deeper relationship with God, grow our bonds with our fellow students, and better know the adult leaders who love and cherish us. We are excited to partner with God in the work He is doing in our very own city. Register on Website!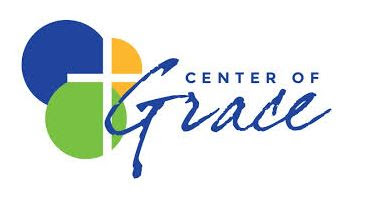 CLOTHES CLOSET Update
The Center of Grace Clothes Closet is accepting spring and summer clothing, linens, and gently used children's toys.  Please bring to the back of the Center on Mondays or Thursdays from 1-4 pm.
New Items Needed for HYGIENE KITS – Can You Help?
Deodorant for women and men
Liquid dish soap
Liquid laundry soap (24 load size)
You can bring them to the Center of Grace:
Monday thru Friday
8:30 am – Noon and 1:00 – 4:00 pm.
THANK YOU!
Grow a Garden!
Mary Lou Carson Memorial Garden has community garden spots available at Center of Grace.  They are 4′ by 8′ raised beds.  The cost is $20 per bed.  Tools and equipment are in the shed.  Contact Mary Buehrer: 913-244-4649 or marycbuehrer3@gmail.com