Grace Notes – July 6
IN THIS ISSUE…
What Next? Sermon Series, Center of Grace, Summer Worship Schedule, Finance Comm. Update, Go Royals!,      Prayers for Grace, GUMY Summer Missions
Seventh Sunday after Pentecost – July 11
8:00 & 9:15 a.m. In-person Traditional Worship
"What Next? Release Regret"
Rev. Kyle Reynolds
Scripture Readings
New Testament: Ephesians 1:3-12
Gospel: Luke 15:13-24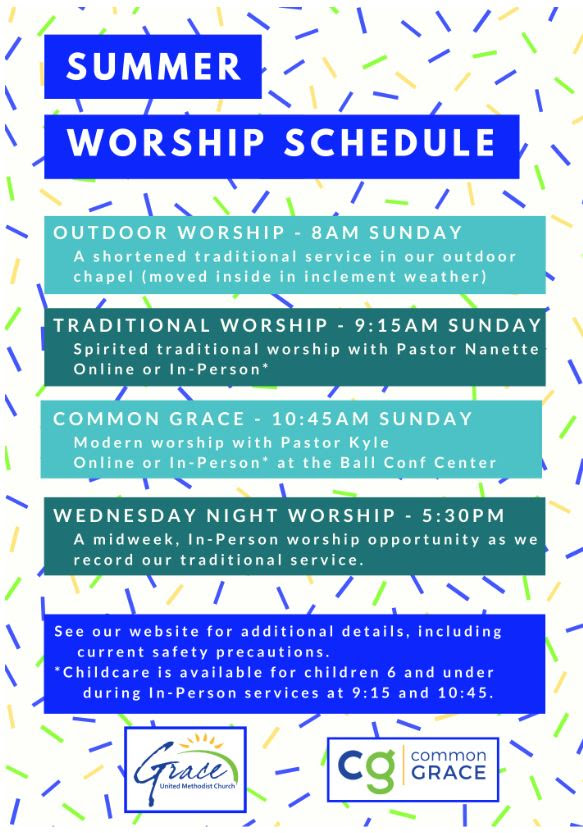 On-Line Worship
 Traditional Service at 9:15 AM
Common Grace Contemporary Service at 10:45 AM 
Join us on Facebook, our website or YouTube as we stream at those times.  If you miss seeing us on Sunday, the sermons will be posted later on the Grace Website, YouTube, Facebook and our Grace App.
Additional Opportunities to Connect
Chat With Pastors Nanette and Kyle 
Tuesday afternoons at 3:00pm via Facebook
For a Small Group Connection
Join Grace Groups!  Contact: Shawn Foreman sforeman@graceumc.church
Join us in watching the Royals at our Backyard Party! Saturday, July 17, 5:30 p.m. We'll have free grilled food and games! Just bring a friend and have a great time! Click here for more info.
YOUTH – July Mission Opportunities
High School Missional Journey: 7/11-7/16
High School Stay at Home//Serve the City: 7/26-7/28 
We still have open spots for our high school mission work! Our Missional Journeys are overnight experiences, and our Serve the City options are day-trips only. We are continuing our work in the Argentine District of KCK!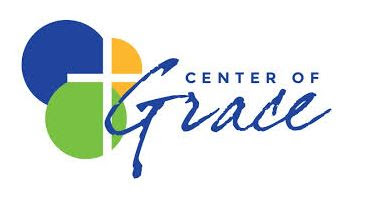 CLOTHING CLOSET TEMPORARILY CLOSED
The Clothes Closet at the Center of Grace will be closed starting on June 28, for 3 to 4 weeks, due to construction. The asphalt between the buildings will be taken up and a trench dug to install new water and sewer lines. WE WILL NOT BE ACCEPTING DONATIONS, EXCEPT FOR COOKIES 
, DURING THIS TIME. If you have questions please call us at 913-764-1353. Thank you!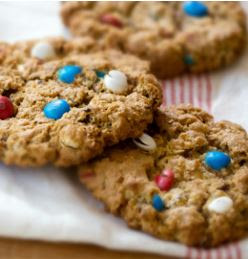 Cookies Needed for To-Go Meals
The Center of Grace is in need of cookies to give out with their to-go meals. Please bake or buy some delicious cookies and place 2 cookies in each baggie. You can drop your goodies off at the Center M-F 8:30-Noon and 1:00-4:00 p.m. Thank you!
Update from your Finance Committee
Transparency is important to us, and we have updated our policies about how we provide access to financial information. Any member of Grace United Methodist Church may request copies of our annual budget, monthly financial documents, or copies of the Finance Committee meeting minutes by emailing Mike Pelan at mpelan@graceumc.church.  Annual budgets will continue to be approved at each year's Charge Conference in January.