Grace Notes – March 22
IN THIS ISSUE…
– Easter Pre-Registration Open!
– GUMY Summer Mission Trips/Service
– Holy Week at Grace
– Extravaganza Update
– How to Purchase Easter Lilies
– Center of Grace: New Items Needed
– Holy Week/Easter Offering
– Prayers for Grace
– Lent Challenge 2021
Pre-Registration Open for In-Person Easter Worship
Our excitement is building for the celebration of grace that is the empty tomb, AND we're coming back to limited in-person worship!!!  Being very aware that the virus is still with us and care needs to continue for one another, we also celebrate the expanding number of vaccines and the virus numbers trending downward.
We plan to offer in-person Easter services on April 4 with guidelines:
Traditional – 9:15 and 11:00 am – Pre-Registration Required
Common Grace – 10:45 am – Outdoors, Ball Conference Center
PRE-REGISTRATION IS REQUIRED FOR TRADITIONAL SERVICES
Click to register and read our guidelines for In-Person Easter.
Our hope is to have the best worship experience possible AND to stay cautious at the same time!  Online services will continue without pause including Easter!  We know not everyone is ready to come back to group gatherings and we respect and support that as well.
Whether in-person or online Grace community – we celebrate together the Easter Promise!!!!
Easter Egg Stroll
Following the service at Common Grace, we'll have a socially distanced Easter Egg Stroll for students birth through 5th grade! This will provide a safe and interactive way for students to celebrate! No registration is required, but you can let us know you're coming by responding to this event. Reach out to Pastor Kyle with questions.
HOLY WEEK at GRACE 
PALM SUNDAY – March 28
GOD'S STORY, OUR STORY
"Palms to Passion Stories – Hosanna to Crucify"
Rev. Dr. Nanette Roberts
Scripture Readings
Old Testament: Isaiah 50:4-9
Gospel:  Mark 11:1-11
MAUNDY THURSDAY – April 1
Communion Service
7:00 pm  Facebook & YouTube
GOOD FRIDAY – April 2
Tenebrae Service
7:00 pm  Facebook & YouTube
On-Line Worship
Pastor Nanette's Traditional Service at 9:15AM
Pastor Kyle's Common Grace Contemporary Service at 10:45AM 
Join us on Facebook, our website or YouTube as we stream at those times.  If you miss seeing us on Sunday, the sermons will be posted later on the Grace Website, YouTube, Facebook and our Grace App.
Additional Opportunities to Connect 
Chat With Pastors Nanette and Kyle 
Tuesday afternoons at 3:00pm via Facebook
Virtual Coffee Talk With Pastor Kyle
Thursday afternoons from 4:00 to 5:15 via ZOOM
For a Small Group Connection
Join Grace Groups!  Contact: Shawn Foreman sforeman@graceumc.church
HELP DECORATE THE SANCTUARY
This Easter, help us decorate the sanctuary by buying an Easter Lily in honor or memory of someone.  Lilies are 8″ plants for $20 each. Determine how many you would like, calculate the amount, then jump over to our giving portal to make your one-time payment to the Easter Lily Fund. Once purchase is complete, contact Charlene Parkinson, at cparkinson@graceumc.church listing the names of those you are memorializing or honoring. Lilies will be available for pickup following Easter worship.
AS WE NEAR THE END OF OUR LENTEN JOURNEY AND LOOK TO THE JOY OF THE RESURRECTION, new life somehow takes on an enhanced meaning this year. Holy Week and Easter are reminders that Jesus always teaches us to look after our brothers and sisters, and that is particularly important in times like these.  Hopefully you have received Nanette's Easter letter with its invitation to participate in the global missions of the United Methodist Church with a Holy Week or Easter offering.  If you are blessed with abundance, consider giving generously to those who are most in need. If you've received a government stimulus check and wonder what to use it for, consider using it to help others. You can participate in this special offering using the envelope included in the Easter letter. Drop it in the mail or in an offering basket during in-person Easter worship. Or just write "Holy Week/Easter" in the memo line of your check. You may also give online through the Grace app, the website, or through Realm. If you have any questions, give us a call at the church at 913-859-0111.  Thank you and Happy Easter!

We are preparing for our 2021 GUMY Youth Summer Mission Trips and Service Opportunities!  As we are monitoring the COVID-19 situation, we are hopeful that we will be able to engage in overnight, traveling trips, but of course, situations can change as we approach summer.  We are continuing to pray for God's discernment, direction and guidance as we determine what will do the least harm, offer the most good, and help us to love God and live like Jesus.  We also have service options that are not traveling, nor overnight.  Students are welcome to participate in any or all the options!  All trips/offers can be found on our webpage, under Youth Ministries.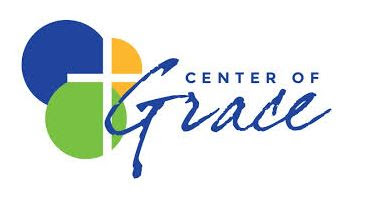 NEW ITEMS Needed for Hygiene Kits – Can You Help?
Deodorant for women and men
Liquid dish soap
Liquid laundry soap (24 load size)
You can bring them to the CENTER OF GRACE:
Monday thru Friday
8:30 am – Noon and 1:00 – 4:00 pm.
THANK YOU!
PLEASE NOTE
Center of Grace is not accepting Clothing Closet donations at this time.