Grace Notes – March 29
IN THIS ISSUE…
– Easter at Grace UMC – Ridgeview
– Extravaganza Update
– Easter at Common Grace
– Center of Grace: Garden Spots
– Maundy Thursday/Good Friday
– Prayers for Grace
– Holy Week/Easter Offering
---
EASTER AT GRACE UMC – RIDGEVIEW
God's Story, Our Story
"THE Story – Resurrection"
Scripture Readings for Easter Sunday, April 4
Old Testament: Isaiah 12:2-6
Gospel: Mark 16:1-8
Our excitement is building for the celebration of grace that is the empty tomb, AND we're coming back to limited in-person worship!!!  Being very aware that the virus is still with us and care needs to continue for one another, we also celebrate the expanding number of vaccines and the virus numbers trending downward.
We are offering in-person Easter traditional services on April 4 with guidelines.
9:15 and 11:00 a.m. are full, but there are still seats for the early service!
8:00 a.m. – REGISTER HERE!
Our hope is to have the best worship experience possible AND to stay cautious at the same time!  Online services will continue without pause including Easter!  We know not everyone is ready to come back to group gatherings and we respect and support that as well.
Whether in-person or online Grace community – we celebrate together the Easter Promise!!!!
---
EASTER AT COMMON GRACE
Scriptures:
Mark 16:1-8
Romans 4:16-25
Common Grace will worship outdoors at 10:45 a.m. at the Ball Conference Center.
No registration required.
Bring a chair and a mask!
Easter Egg Stroll
Following the service at Common Grace, we'll have a socially distanced Easter Egg Stroll for students birth through 5th grade! This will provide a safe and interactive way for students to celebrate! No registration is required, but you can let us know you're coming by responding to this event. Reach out to Pastor Kyle with questions.
---
HOLY WEEK at GRACE
MAUNDY THURSDAY – April 1
Communion Service
7:00 pm  Facebook & YouTube
GOOD FRIDAY – April 2
Tenebrae Service
7:00 pm  Facebook & YouTube
On-Line Worship
Pastor Nanette's Traditional Service at 9:15AM
Pastor Kyle's Common Grace Contemporary Service at 10:45AM 
Join us on Facebook, our website or YouTube as we stream at those times.  If you miss seeing us on Sunday, the sermons will be posted later on the Grace Website, YouTube, Facebook and our Grace App.
Additional Opportunities to Connect 
Chat With Pastors Nanette and Kyle 
Tuesday afternoons at 3:00pm via Facebook
Virtual Coffee Talk With Pastor Kyle
Thursday afternoons from 4:00 to 5:15 via ZOOM Coffee Talk Zoom Meeting
For a Small Group Connection
Join Grace Groups!  Contact: Shawn Foreman sforeman@graceumc.church
---
Holy Week or Easter Offering
AS WE NEAR THE END OF OUR LENTEN JOURNEY AND LOOK TO THE JOY OF THE RESURRECTION, new life somehow takes on an enhanced meaning this year. Holy Week and Easter are reminders that Jesus always teaches us to look after our brothers and sisters, and that is particularly important in times like these.  Hopefully you have received Nanette's Easter letter with its invitation to participate in the global missions of the United Methodist Church with a Holy Week or Easter offering.  If you are blessed with abundance, consider giving generously to those who are most in need. If you've received a government stimulus check and wonder what to use it for, consider using it to help others. You can participate in this special offering using the envelope included in the Easter letter. Drop it in the mail or in an offering basket during in-person Easter worship. Or just write "Holy Week/Easter" in the memo line of your check. You may also give online through the Grace app, the website, or through Realm. If you have any questions, give us a call at the church at 913-859-0111.  Thank you and Happy Easter!
---
Grace Extravaganza Update
It's not too late to donate to Fund-the-Need!  You can go to our secure online giving site, click 'one time gift,' and select 'Fund-the-Need' from the dropdown menu.  Thank you for your support!
---
Help Center of Grace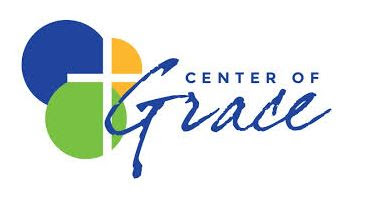 NEW ITEMS Needed for Hygiene Kits – Can You Help?
Deodorant for women and men
Liquid dish soap
Liquid laundry soap (24 load size)
You can bring them to the CENTER OF GRACE:
Monday thru Friday
8:30 am – Noon and 1:00 – 4:00 pm.
THANK YOU!
Mary Lou Carson Memorial Garden has community garden spots available at Center of Grace.  They are 4′ by 8′ raised beds.  The cost is $20 per bed.  Tools and equipment are in the shed.  Contact Mary Buehrer: 913-244-4649 or marycbuehrer3@gmail.com
PLEASE NOTE
Center of Grace is not accepting Clothing Closet donations at this time.