Grace Notes – March 8
Scripture Readings Sunday, March 14
Old Testament: Amos 5:21-24 and Isaiah 40:10-11
                                   Gospel: Mark 9:33-37
On-Line Worship
Pastor Nanette's Traditional Service at 9:15AM
Pastor Kyle's Common Grace Contemporary Service at 10:45AM 
Join us on Facebook, our website or YouTube as we stream at those times.  If you miss seeing us on Sunday, the sermons will be posted later on the Grace Website, YouTube, Facebook and our Grace App.
Additional Opportunities to Connect 
Chat With Pastors Nanette and Kyle 
Tuesday afternoons at 3:00pm via Facebook
Virtual Coffee Talk With Pastor Kyle
Thursday afternoons from 4:00 to 5:15 via ZOOM Coffee Talk Zoom Meeting
For a Small Group Connection
Join Grace Groups!  Contact: Shawn Foreman sforeman@graceumc.church
---
DAYLIGHT SAVING TIME begins Sunday, March 14.
Remember to set your clocks ahead one hour on Saturday evening!
---
ALL ABOUT GRACE
Do you have questions about
Grace United Methodist Church?
Are you interested in learning more about our church community and our ministries?
Join us for a session of
ALL ABOUT GRACE (via Zoom)
Sunday, March 21, 2021
                    11:00 AM
Use this Zoom link to join us at 11:00 AM on March 21
                                         Meeting ID:  917  6639 7979
                                           Passcode:  519992
---
TIME TO ORDER EASTER LILIES!
This Easter, help us decorate the sanctuary by buying an Easter Lily in honor or memory of someone.  Lilies are 8″ plants for $20 each.  Determine how many you would like, calculate the amount, then jump over to our giving portal to make your one-time payment to the Easter Lily Fund. Once purchase is complete, contact Charlene Parkinson, at cparkinson@graceumc.church listing the names of those you are memorializing or honoring. Lilies will be available for pickup following Easter worship.
---
THE VIRTUAL EXTRAVAGANZA 2021 AUCTION WAS A HUGE SUCCESS!!!
THANK YOU to everyone who donated an item, bought an item, donated to Fund-the-Need, took pictures of items, put gift baskets together, AND helped with Item pickup!  Thank you also for paying the credit card processing fee that Grace has paid in years past.  Your generosity is appreciated!!  A special thanks to all those wonderful Musicians and Vocalists who helped make Friday's Event so special, and Pastor Nanette and Pastor Kyle who really helped make a very different Event become a very Fun Event!!!
There is still an opportunity to purchase some items…
Some of the items that did not sell during the Auction will be uploaded to the Virtual site under the Heading "Fixed Price Item."  Please check out the Great Items and the Great Prices!
-Handmade wooden trays (several)
-Handmade wooden Christmas tree
-Handmade wooden toy barrel truck
-Comfort angel
Remember that Donations to Fund-the-Need can be made until April 5th.  You can do this in the Extravaganza website, by sending a check to the Church (please note "Fund-the-Need" in the memo line), or to either the Pushpay or Realm on-line sites.
Website
https://extravaganza2021.maxgiving.bid/about-us
---
---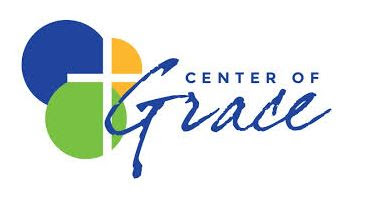 Can You Help With These Items for Hygiene Kits?
Regular size shampoo and conditioner
Shaving Cream
Toilet Paper
You can bring them to the CENTER OF GRACE:
Monday thru Friday
8:30 am – Noon and 1:00 – 4:00 pm.
THANK YOU!
---